the global collective
the global collective
Racial awareness, inclusion, support & Education
RAISE helps children and young people from minority ethnic groups and their families.
​
We work closely with families and education providers to ensure that all young people have:
equality of opportunity

their voices heard when they complain of racism, harassment or abuse

incidents dealt with quickly and robustly
From the Global Collective to Kids United, R.A.I.S.E ensure that there are activities for all.
Based in Somerset we provide a bespoke service across the county working for children, young people and their families.
​
Our mission is to help children and young people to live free from racial harassment, discrimination and social isolation across the South West.
We achieve this by providing 1:1 support; advice, guidance and training to schools, colleges, statutory organisations and other entities. We also deliver individual mentoring and group work.
​
​
1 to 1 casework support to children, young people and their families from minority ethnic groups. ​
Support for migrant children, particularly unaccompanied asylum-seeking children.


Providing tools for engagement with schools and colleges to tackle racial harassment, discrimination, social exclusion and issues of identity.
A variety of activities and resources to schools and colleges, from assemblies to focused workshops.


We create specific packages around a theme or issue relevant to individual schools.


RAISE provides advice, guidance and training to school staff, including teaching staff.
'The Global Collective' is for 13 - 19 year olds. It is a chance for young people to get together and take part in a variety of activities, including games, discussion, music, films and multimedia. It is set up so that the group plans its own agenda.
​
'Kids United' is aimed at 5 - 12 year olds. Each session provides a guided activity as well as space to meet and play with children from diverse backgrounds.
We host and facilitate a number of activities, including:
Youth Groups, Community Days and Information Sessions.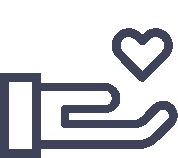 Helping children and young people to live free from racial harassment, discrimination and social isolation